What's Your Best Chance To Make Mailbox Money In Real Estate Today? – The Answer Below May Surprise You!
You are entitled to receive a FREE copy of Eddie's new book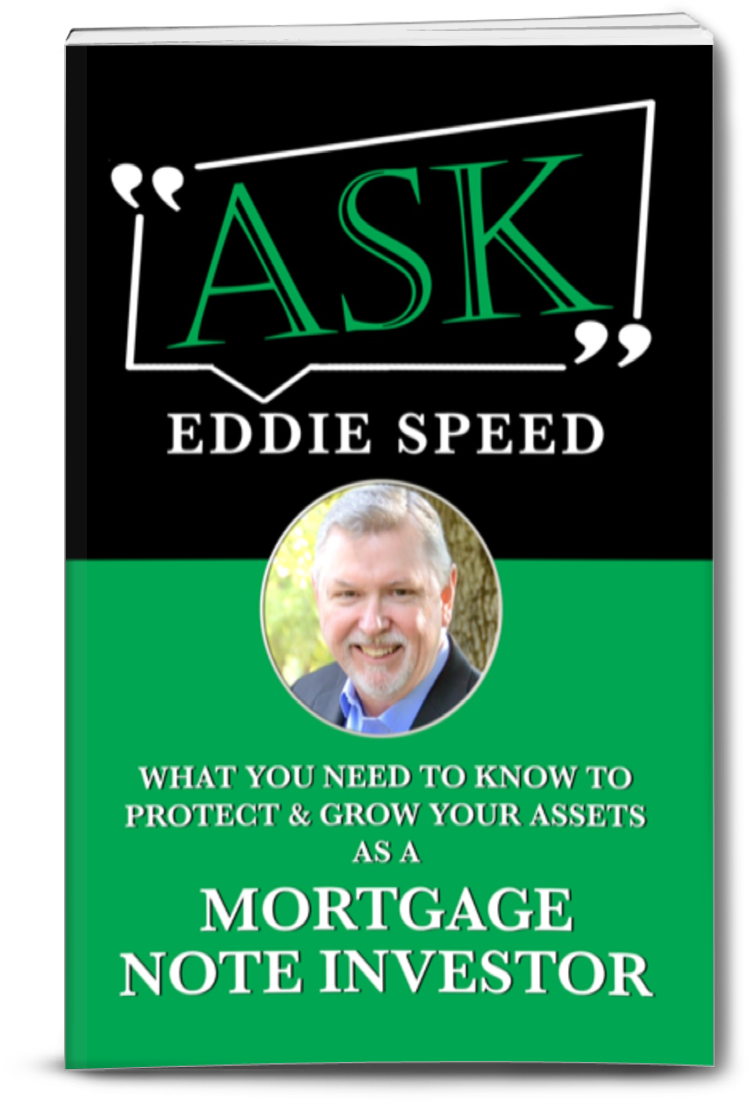 What You Need To Know To Protect & Grow Your Assets As A Mortgage Note Investor
This FREE book will teach you…
How to retire with money
​ The 7 secrets of avoiding the landlord trap
​ A new passive income approach that helps you avoid unpleasant surprises down the road
How to be the bank 
​ 5 Steps to passive income
​ How to get rich waiting for checks in the mail
And much more 
Who Else Wants To make money while you sleep?
Open your mind, read this book, and your life will change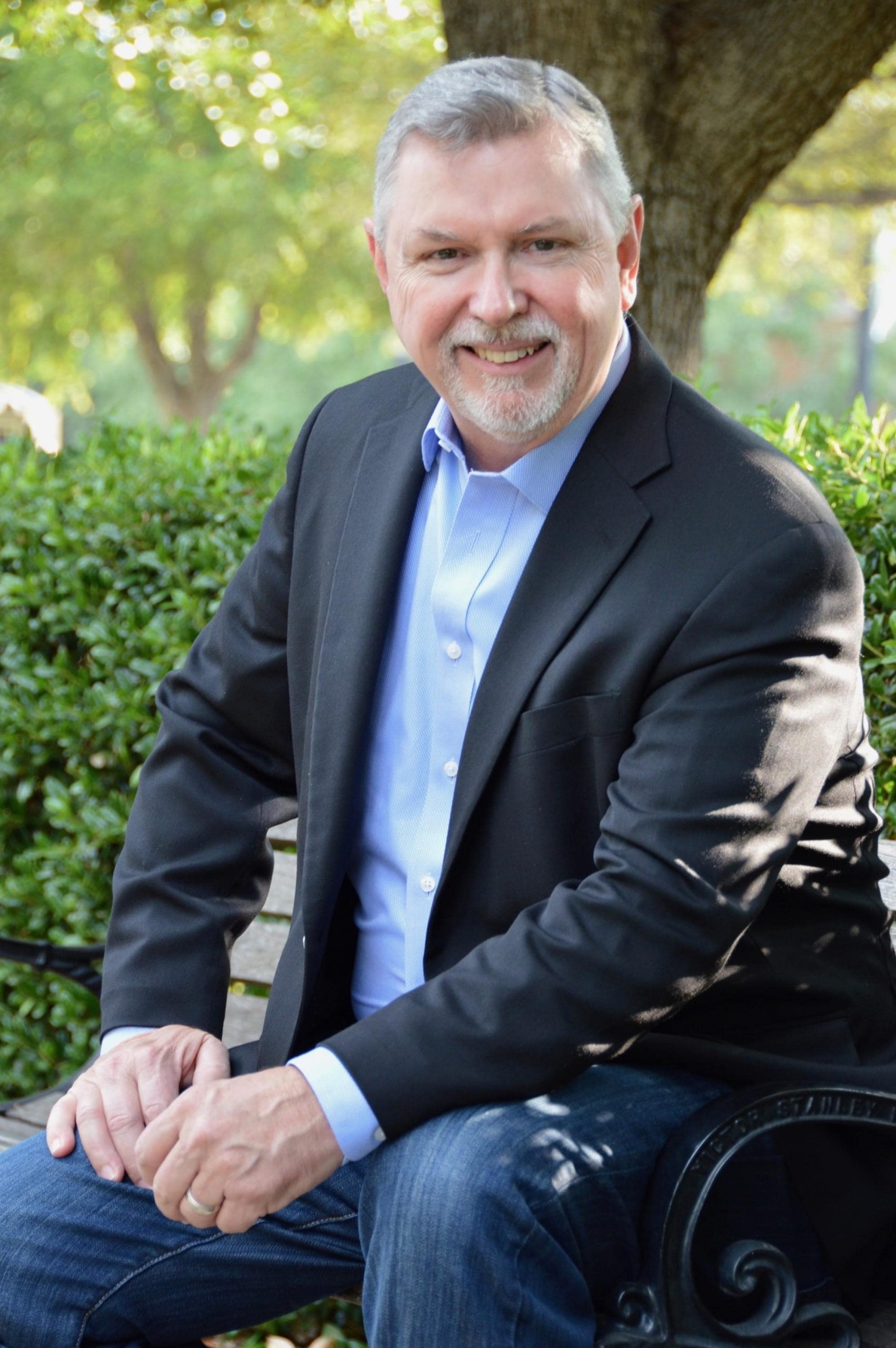 Eddie Speed knows how to architect a deal like the back of his hand. For almost 40 years, he has purchased more than 40,000 notes and the NoteSchool executive team has bought 3.5 billion dollars in notes.
Since 1980, W. Eddie Speed has dedicated his professional life to the seller financing and non-performing note industry. Over the years, he has introduced innovative ideas and strategies that have positively impacted the way the industry operates today.
He has been a leader and innovator in the Note Business for over 30 years. He will tell you that those 30 plus years have prepared him for the incredible opportunities of this current real estate market.
2:05 Joe Varnadore introduces Eddie Speed. The market is moving, and the best-informed investors make the best decisions. These are the times when creative financing does the best.
3:30 Total existing home sales have dropped over 2 million YoY. Next year's number is expected to drop even more.
5:05 A record 24% of homes had a price drop in October, and sold for less than asking price.
6:17 Time on market rose to 35 days in October. One year ago it was 14 days.
6:42 A summary of October highlights from CoreLogic includes stats on: Median home price, homes sold, new listings, etc. Numbers are down.
8:38 Average 30-year mortgage with high credit rating is 7.654 (including APR and other costs).
9:37 Black Knight shows loan originations dropping from $4.7 trillion in 2021 to $2.5 trillion in 2022, and are expected to be $2.2 trillion in 2023.
10:43 Layoffs hit mortgage lenders, including Mr. Cooper who is one of the world's largest. Eddie thinks this is the tip of the iceberg.
11:43 Creative financing fills the gaps left by conventional lenders. When money is scarce and expensive, seller financing comes to the rescue. In February, 2020, mortgage credit availability index was at 185. In October, 2022 it was 100. These leaves many eager homebuyers unable to qualify. This is when creative financing thrives.
14:10 Top real estate investors have been seriously affected because the flipping business has dried up.
15:15 Rental market tracker shows slowest growth in 14 months, and are starting to trend down. Because rents are coming down but expenses are going up, we are entering a "note cycle" when landlords switch to note investing.
16:35 Investor home purchases plummet as housing market slows. The wholesale business has swung down 170%. Hedge funds are no longer buying properties.
17:45 JPMorgan is about to spend $1 billion on rental homes across the US. Their plan is to build-to-rent, starting in Atlanta.   
18:42 Consumer revolving debt, due largely to inflation, is way up from just one year ago. Consumers are resorting to high-interest credit cards to get by.
20:23 Federal Reserve chart shows consumer debt is at new highs.
21:50 Regarding non-performing loans, Black Knight report shows prepayments fall while foreclosures rise. 1.7 million mortgages are 30-days past due or already in foreclosure. Many loans are behind in payments but not yet in foreclosure. Forbearances are also up. Even so, Eddie doesn't expect it to be as bad as 2008.
25:35 CoreLogic reports national transition rates on stages of delinquency. We're slightly less than last year. But the loans that are 60 to 90-days past due (the point-of-no-return) are increasing fast.
27:17 Eddie stresses that the opportunity is NOW! There is not great news for the economy, but those black swan markets open huge opportunities for creative financing. Are YOU seizing the opportunity?
28:52 Eddie explains how the conventional rules of supply & demand reveal the lowest demand for home ownership in 20 years. Fractured closings continue to be very high—about 75% for wholesalers. Wholesaling activity is decreasing, but creative financing is increasing!
32:25 Joe closes by wishing Eddie a happy birthday!!!
33:05 Eddie says now is a great time to reinvent yourself to thrive during this stressful time. If you know what to do, it changes your perspective on how you see the future.