At this year's NoteExpo, Eddie's personal attorney Jeff Watson presented a "Risk Management Blueprint" for investors who want to be involved in "Subject To" (often called "Subject 2") investments. It's where the homeowner's existing financing is taken over by an investor. With many previously existing mortgages down around 2% interest, and new ones around 7%, now is the perfect time to learn how to do a Sub To.  In various states, there are a series of laws that relate to doing a Sub To; particularly with a delinquent borrower. It's a huge opportunity, but it must be done properly and "on the up & up." As Jeff says, "It's no longer amateur hour, and the market no longer forgives amateur mistakes." If you want to make serious money for yourself and legally stick it to the IRS, watch today's episode!
GUEST INTRO:
Jeffery S. Watson is Eddie's personal attorney who does work for NoteSchool. Jeff is based in Ohio where he has had an active trial and hearing practice since 1991. Jeff has also been a real estate investor since 1994, investing in both residential and commercial properties. He currently represents established real estate investors in commercial and residential matters when the transactions involve self-directed retirement accounts. He has become recognized as a thought leader and teacher in the field of real estate investing, self-directed retirement account transactions, and wealth protection.
Jeff is general counsel to the National Real Estate Investors Association. He advises four different national organizations with a combined membership of over 100,000 investors.
From 2010 to present, he has led a lobbying effort in Washington, DC on behalf of real estate investors which has brought about several changes in both government regulation and policy on distressed property purchases, taxation and resales. In Ohio he works with the Ohio Division of Real Estate on teaching compliance in the area of wholesaling real estate. Jeff is general counsel to and a co-founder of Realeflow, LLC, which made the Inc 500 list in 2011.
Jeffery S. Watson Law Firm Ltd.
"I look at Eddie and the NoteSchool team as my board of directors. Having them there to answer your questions is invaluable and expedient to have that type of knowledge at my fingertips"
– Joe LaCount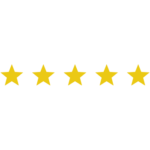 Eddie Speed's October Industry Update

If you're in the creative financing business, you are definitely in the right business at the right time. Traditional lenders are struggling and leaving huge gaps in the market that only creative financing can fill. Big changes are sweeping through the real estate world. If you're not on top of the news and the latest trends, you'll be swept into the ditch. But if you see the trends shaping up, and know where the market is headed, you can be perfectly positioned to take advantage of the wealth transfer.
Since 1980, W. Eddie Speed has dedicated his professional life to the seller financing and non-performing note industry. Over the years, he has introduced innovative ideas and strategies that have positively impacted the way the industry operates today. Eddie is the founder of NoteSchool which trains people how to buy performing and non-performing mortgage notes. He is also the owner and president of Colonial Funding Group LLC, which acquires and brokers discounted real estate secured notes. He has also launched NotesDirect.com, which makes buying notes as easy as ordering on Amazon.
Joe Varnadore invested in his first property at the age of 19, and knows the importance of using creative financing to make deals work. He has created and brokered more than $30 million in note transactions on residential and commercial properties. As an author, speaker, and trainer for the past 25 years, he believes that there has never been a greater opportunity for real estate investors to use non-performing notes to acquire properties.
TIME STAMPS
for Monthly Update:
2:20 Joe starts by reminding viewers of the high performance standards for the NoteSchool team that are set by Eddie Speed himself.
3:33 Eddie Speed joins Joe, and he says, "There's a lot of noise in this market." Every market is similar to other markets, and yet each market is unique.
5:05 Speedy escape from housing market slump unlikely. Also, adjustable rate mortgages (ARMs) are tied amid low rate lock-up. They discuss the 98 major markets where home prices are already falling. The dropping prices we see out west are spreading eastward.
9:11 Existing home sales decrease for eighth month in a row.
10:15 Pending home sales down 32% YoY, as more potential homebuyers sit tight to see what happens with prices, rates, and inventory.
11:00 Home flippers are getting burned, and slashing prices to cut losses due to falling demand. Fractured closings are way up, with some markets as high as 75% of deals falling through.
13:11 The median sale price for homes is $391K, which was much higher back in June, but then mortgage rates started going up.
15:36 Amid small mortgage challenges, some homeowners turn to alternative financing. 36 million Americans have used alternative financing.
17:05 Hispanic borrowers are most likely to have ever used alternative financing. They are good at seeking out financing to help them go from renting to owning.
19:10 Today's episode is brought to you by our annual NoteExpo, coming this November 4th & 5th to Grapevine, TX. It promises to be the most amazing note event of 2022! It's the place to learn, trade, and invest. You'll be inspired by industry leading speakers and panelists. And it's the ultimate networking experience. There's no better place to find out what's going on in the note industry. So reserve your spot today before it's too late!
20:50 Mortgage Bankers Association reports the best 30-year fixed rate with 20% down is 7.3%. But if your credit score is less than perfect, your rate goes higher.
 23:17 The mortgage industry is in turmoil. Finance of America Mortgage (the largest hard money lender in the U.S.) announces shutdown of residential lending.
24:44 IMBs (individual mortgage banks) discuss whether it is time to cash in and get out of the business.
27:18 Clever Real Estate based in St. Louis cuts staff due to less properties being sold.
28:02 Prepayent risk (loan payoffs due to re-fis) fell to lowest in 22 years. This is when creative financing thrives because conventional lending is struggling.  
30:17 There's a big inventory of reperforming notes hitting the market, and more nonperforming notes are hitting the market than we've seen in years.
32:10 Joe and Eddie wrap up the episode with a reminder to attend NoteExpo.  Https://NoteExpo.com