Teachers perform an important service to humanity. But the problem is, humanity doesn't usually return the favor. Teachers are notoriously underpaid. But our guest today, Brenda Price, is a former teacher who decided she needed a change. She saved up enough money to buy her first rent house, then became a real estate investor and landlord. After several years she found her way to NoteSchool in May of 2020. She proves she's not just a teacher—she's also a learner. She started soaking up knowledge every day. She proved she knows her stuff by becoming a Case Study Finalist at NoteSchool 2023. In one deal, she made TRIPLE her annual teaching salary. You'll love her inspiring story.
GUEST INTRO:
Brenda Price is a motivated self-starter with a diverse background in education, property management, and financing.
Her latest academic degree is from East Tennessee State University. She graduated with a doctoral degree in Educational Leadership and Policy Analysis in 2008. She was previously employed as an elementary teacher for over 21 years.
She's a note investor, mortgage loan originator with NEXA, liaison at NoteSchool, and she is the owner of Smokies Square One, LLC., a thriving property management company specializing in short and long term rentals, as well as rent-to-own properties.
Brenda prides herself in her ability to solve problems involving real estate without realtors or banks.
https://www.smokiessquareone.com/
https://www.linkedin.com/in/brenda-price-3986b967/
"I look at Eddie and the NoteSchool team as my board of directors. Having them there to answer your questions is invaluable and expedient to have that type of knowledge at my fingertips"
– Joe LaCount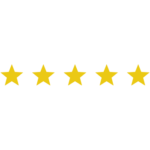 Eddie Speed's November Industry Update

 Eddie Speed and Joe Varnadore keep watching for news stories every day of the month. Plus, they have a team of data gatherers who never stop looking at all the charts and graphs that track the various sectors of the real estate business. Then Eddie and Joe prioritize the most important stories and present them to you in our popular end-of-the-month Industry Updates.
This is why investors of all levels in all sectors stop what they're doing and watch these essential updates.
In today's November Industry Update, you'll be amazed how much the numbers have changed year-over-year. Joe and Eddie present the most recent data on rent prices, multi-family updates, commercial office space concerns, nonperforming notes, credit availability—and much, much more. 
Here are some of the stories you'll be hearing today that demonstrate why note investing is clearly becoming an alternate investment option:
• Rents in October have leveled off. They were just 0.28% higher than October 2022. In October 2022, they had risen 11% since October 2021.
The number of "scratch & dent" loans being sent back to their original lenders is 8X higher today than pre-pandemic; causing lenders to tightly restrict lending guidelines.
As for asset values, multi-family has declined 17% due to over-supply and declines in occupancy. But the office sector is down even more at 31%.
Multi-family starts are down 30% YoY in October due to lenders cutting off the money supply.
Homebuyers must now earn $114K to afford the median-priced US home, which is up 50% since start of the pandemic.
Loan production is only one third what it was two years ago.
Traditional lenders lost an average of $1,015 on each mortgage originated in Q3 of 2023.
No matter what sector of real estate you're involved with, today's episode is essential for staying ahead of the pack.
Since 1980, Eddie Speed has dedicated his life to the note industry and to expanding the benefits of creative seller financing for both sellers and buyers. Throughout his career he has introduced innovative ideas and strategies that have revolutionized the industry. He teaches these techniques through NoteSchool, the training school he founded in the early 2000s. His training has helped thousands of real estate professionals, both realtors and investors, expand their business model; showing them how to close more deals, increase their earnings, build long term wealth, and think like entrepreneurs. A substantial number of "A" list real estate
professionals rely on Eddie's for guidance on their creative financing strategies. Eddie has personally closed around 50,000 creative finance transactions, and his unique industry vantage point has allowed him to review close to half a million note deals. When it comes to creative financing and notes, it's safe to say he's seen it all but remains committed to lifelong learning.
Joe Varnadore invested in his first property at the age of 19, and knows the importance of using creative financing to make deals work. He has created and brokered more than $30 million in note transactions on residential and commercial properties. As an author, speaker, and trainer for the past 25 years, he believes that there has never been a greater opportunity for real estate investors to use non-performing notes to acquire properties.
TIME STAMPS
for Monthly Update:
2:07 Joe Varnadore introduces Eddie Speed. He reminds viewers to be thankful for their blessings!
3:42 The Housing Market: 2024 pricing and inventory predictions. Chief Economist of NAR predicts home prices to rise 3 to 4% in 2024. Redfin's lead economist predicts below normal inventory.
4:40 Economy to slow, but home sales nearing a bottom (according to Fannie Mae's November report). Also calling for a light recession. You can download the full article. Loan production is only one third what it was two years ago.
6:48 Women continue to defy homebuying challenges, representing 22% of the market. 55% of female buyers are 34 years old and younger.
8:36 Household income requirement for homeownership surges to $107K. Redfin found a homebuyer must earn $114K to afford the median-priced US home. (Up 50% since start of pandemic.)
9:45 Banks & Lending: Average rate for 30-year fixed is 7.8%. Some decline is expected for 2024.
11:25 Mortgage rate predictions for 2024 show slight declines predicted by various top lenders.
12:45 National Association of Realtors economist says mortgage rates are headed lower. A rate of 6-7% is expected. Some buyers who have been priced out may return to home shopping.
14:29 Mortgage credit availability index is still way lower than 3 years ago. We've seen a second drop after leveling off. The number of "scratch & dent" loans sent back to original lender is 8X higher than pre-pandemic. This drives eager buyers into the arms of seller financing.
18:05 Lender losses on production nearly doubles in the 3rd quarter. Lenders lost an average of $1,015 on each mortgage originated in Q3 of 2023.
19:34 Commercial/Multi Family/Investor Update: Rental market tracker shows rents rose 7.8% in October—slowest growth in 14 months.
21:05 Investor home purchases plummet as housing market slows.
21:43 Housing starts, single and 2+ unit structures. Data shows multi-family starts are down 30% YoY in October. The problem is that lenders are cutting off the money supply.
24:15 St. Louis Federal Reserve reports 986K new, privately-owned housing units are now under construction.
26:06 Compared to a year ago, how have asset values changed in this sector? Multi-family has declined 17%. There's a large over-supply with declines in occupancy. Office sector is down 31%. Note investing is clearly becoming much more favorable investment option.
30:05 Fear and greed by sector. There are slight increases in optimism for multi-family and retail, but there is no optimism for the office sector. Most optimistic is industrial sector.
31:57 Apartment rents are on the verge of declining due to massive new supply. Rents in October were just 0.28% higher than October 2022. One year ago, they had risen 11% YoY.
Rents have not risen as quickly as property values. So the math of landlording doesn't work.
33:30 Nonperforming Loans: Home Equity Conversion Mortgage Program (HECM) which is usually a reverse mortgage. There is now less equity to borrow against than before (based on actuarial data).
36:04 FHA HECM claims by claim type. Chart shows value of properties with reverse mortgages year-by-year. HUD won't deal with the majority of these loans, many of these loans (10 to 20%) will end up as nonperforming loans hitting the market.
39:50 Fannie Mae announces sale of nonperforming loans.
40:30 Loan counts and average days delinquent. Average days of loans currently delinquent in foreclosure are 1,1014. Foreclosures were on moratorium during pandemic but are now being processed and those loans are hitting the market.
44:12 Eddie and Joe wrap up the episode by saying they have more students taking NoteSchool classes, and classes are filling up for January and February. To attend a FREE 2-hour Master Class and get your questions answered, just visit: NoteSchool.com/TV