Hànanda Whittingham tried several careers before she truly found her calling. She knew she wanted to use her skills to help people, but she also wanted to enjoy the day-to-day process. She tried being a Nuclear Pharmacist, but after a couple of years she realized it wasn't as fulfilling as she had hoped. She tried being a yoga and meditation instructor, but it didn't allow her to scale-up her ambitions to help lots of people. Fortunately, she found her way to real estate investing, but what really helped her realize her dreams of helping people was discovering notes—particularly nonperforming notes. By learning creative financing, it allowed her to help people who had fallen behind on their mortgages to either restructure their loan, or to exit with dignity and start fresh. Note investing also helps her enrich her passive investors, and she loves doing it. You'll love her story!
GUEST INTRO:
Hànanda Whittingham of New Braunfels, Texas is the founder and owner of Successful Note Solutions, and Successful Rental Solutions. She uses her skills in creative financing to help investors, landlords, and homeowners to live a good life and leave a legacy of good.
She and her staff specialize in helping people diversify their investments to create truly passive income streams. She helps burned out landlords avoid the headaches of owning rentals, and helps them replace their monthly rent checks with income from seller financing their properties. She also offers strategies to avoid burdensome capital gains taxes.
She has a "People Over Profits" business philosophy, and knows that her success is a reflection of her client's success.
http://successfulnotesolutions.com/
"I look at Eddie and the NoteSchool team as my board of directors. Having them there to answer your questions is invaluable and expedient to have that type of knowledge at my fingertips"
– Joe LaCount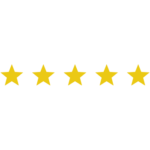 Eddie Speed's June Industry Update

Does it seem ironic that the Fed's efforts to lower inflation have made mortgage payments much higher than a year ago? A typical principal & interest payment on a median house has doubled in just two years. That's why, at a recent mastermind attended by Eddie Speed and the nation's top residential home buyers, the mood was very different than just a few months ago.
In today's popular end-of-the-month update, Eddie Speed and Joe Varnadore have gathered the top stories affecting the real estate industry. Some numbers will shock you. Eddie and Joe will draw parallels between today's high-inflation market to the high-inflation markets of years past. As Eddie points out, they're not just bringing you the problems; they're also delivering solutions to help you cope with today's very unusual market—and thrive while other investors flounder.
As you'll hear Eddie describe, conventional lenders are laying off staff in alarming numbers. Plus, credit availability issues are causing traditional banks and mortgage companies to leave about a third of potential homebuyers out in the cold. But this opens a huge door for investors who understand the creative financing toolbox.
Hit the play button and invest the next 40 minutes getting caught up on the latest facts and figures that affect your investments—and finding out where the opportunities are that most other investors are missing. Click Here or on the image
Since 1980, W. Eddie Speed has dedicated his professional life to the seller financing and non-performing note industry. Over the years, he has introduced innovative ideas and strategies that have positively impacted the way the industry operates today. Eddie is the founder of NoteSchool which trains people how to buy performing and non-performing mortgage notes. He is also the owner and president of Colonial Funding Group LLC, which acquires and brokers discounted real estate secured notes. He has also launched NotesDirect.com, which makes buying notes as easy as ordering on Amazon.
Joe Varnadore invested in his first property at the age of 19, and knows the importance of using creative financing to make deals work. He has created and brokered more than $30 million in note transactions on residential and commercial properties. As an author, speaker, and trainer for the past 25 years, he believes that there has never been a greater opportunity for real estate investors to use non-performing notes to acquire properties.
TIME STAMPS
for Monthly Update:
1:24 Joe Varnadore reminds viewers to learn more about creative financing at: noteschool.com/tv
1:40 Joe introduces Eddie Speed, who says lots of things are happening and trends are emerging on the West coast which tend to move eastward across the country. He says nobody knows exactly what will happen, but today's episode explains the most recent things that have already happened. When he points out a problem, he also likes to see the opportunity and suggest a solution. He says that in a recent mastermind of top homebuyers, the tone was dramatically different than a few months earlier.
5:02 Factors affecting real estate values include: Interest rates, affordability, inventory levels, unemployment, foreclosures
6:00 Salary requirements to buy a home in 50 U.S. metro areas. Most expensive include San Jose ($254K) but more affordable cities include Atlanta ($49.8K), Oklahoma City ($41.3K), and Pittsburgh ($37.7K).
7:31 The mortgage credit availability index, month by month shows a slight decline after a huge decline months ago. About one third fewer potential homebuyers can now qualify. But creative financing can fill the gap left by conventional lenders.
10:33 The U.S. housing market shows median home price is $430K which is up from $320K in early 2021.
12:06 Monthly principal and interest payment (with a 30-year mortgage) to purchase average-priced home (not including taxes and insurance) is $2,103, up from about $1,200 two years ago.
13:30 Mix of business by loan product. Before the pandemic, "conforming" Fannie and Freddie loans were about 70% of market share, but are now below 60%. Nonconforming loans FHA and VA) are gaining share.
15:44 National payment-to-income ratio reveals a very steep spike since mortgage rates are now around 6%.
17:15 Homes listed for sale are down 67% since mid-2019, causing a huge shortage that keeps prices high.
18:07 Homeowners now have more tappable equity, totaling $12 trillion. Now that people have more equity, they are more able to offer seller financing.
19:01 Mortgage demand falls to lowest level in 22 years due to rising rates and slowing home sales. Big banks are laying off workers. This is very unusual since summer tends to be the biggest season for home sales.
19:40 RESI loan original shows $4.5 trillion in 2021, dropping to $2.7 trillion in 2022, and $2.1 trillion in 2023.
20:11 Seller repurchases of GSE loans spike in 1Q22. These are loans that get kicked back to the loan originator. These loans are then sold on the secondary market as "scratch & dent" loans.
22:00 Fed Chairman Powell assures Congress the Fed is "strongly committed" to fighting inflation, and says recession is a "possibility."
23:12 Brian Lauchner brings a message from today's sponsor, the upcoming 1-day "Gold In Notes" class. The class covers key topics such as: How to create notes, raise capital, defer taxes, wholesaling notes, how to create partials, make money from performing and nonperforming notes (which is a huge opportunity), and much more!
24:43 Housing market affected by rising inflation. Eddie compares the spike in the 1970s, then 1980s, to April's spike of 8.3%. Seller financing filled the gaps back then and can fill today's gap, and helps you survive in a tough market.
26:50 Historical 30-year mortgage interest rates reveal the nation has been above 7% in previous years and we are now re-entering a "note cycle market," not a "cash market."
27:42 U.S. records 19K foreclosure starts in May. About 1.5 million loans are delinquent.
28:15 Current status of covid-related forbearances shows 8.1 million loans in forbearance. Only about half of these loans are making payments, and many will be hitting the nonperforming loan market soon.
29:25 Eddie describes a popular tax loophole for buying properties from smalltime, frustrated landlords. This strategy allows you to close more deals with a simple IRS secret. It's something taught in NoteSchool.
32:15 Eddie describes Code Section 453 of the IRS tax code. It allows property sellers to do an "Installment Sale" so that they don't pay capital gains taxes as they receive payments over time by seller financing.
33:02 IRS Code Section 409 allows a single filer $40,400 or joint filers $80,800 income with no capital gains taxes.
34:25 They look at a typical case study on a property that increased in value. By seller financing and stretching out payments over time, they pay no capital gains tax! This is a great strategy to help you buy properties from smalltime landlords whose properties have appreciated.
38:33 Joe closes the episode and asks you to share the episode with your friends, and learn more at: noteschool.com/tv