About 30% of America's workforce are self-employed or gig workers. Even though many have steady income and strong credit scores, that huge segment of the buying public often gets tossed into the penalty box by traditional lenders. But this segment offers a huge pool of potential homebuyers who desperately need creative financing.
Today's guest, Kevin Moore of Edgewater Real Estate Services in Michigan, is a self-proclaimed data geek. You'll love watching his deep dive into the latest numbers that reveal the huge opportunity in today's market. He explains how entrepreneurs who know how to architect notes with creative financing will be able to tap this neglected market to close more deals.
GUEST INTRO:
Kevin Moore is the Founder of Edgewater Real Estate Services based in Michigan. For over 20 years, Kevin has helped real estate investors build real estate businesses centered around cash flowing real estate. He advises house flippers, rental investors, as well as note investors to help develop and implement strategies to scale up their real estate investment business as quickly as possible.
He's an expert in the single-family rental space; building acquisition, funding, and management systems for investors throughout the United States. Kevin has helped real estate investors acquire, fund, and manage over 13,000 properties. He also specializes in helping real estate investors scale up their businesses by finding the right capital strategies.
"I look at Eddie and the NoteSchool team as my board of directors. Having them there to answer your questions is invaluable and expedient to have that type of knowledge at my fingertips"
– Joe LaCount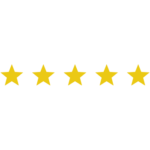 Eddie Speed's January Industry Update

Some investors are looking at recent market data and wringing their hands in worry. But if you have the proper training and knowledge, and you're surrounded with the supportive NoteSchool community, you'll be able to thrive where other investors struggle to stay afloat.
In today's episode, Eddie Speed and Joe Varnadore bring you the news that affects note investors the most. As you'll hear Eddie explain, we're definitely in a recession. Since Eddie started his note career back in 1980, this is the sixth recession he has been through. Each one has its own challenges, but the creative financing toolbox has the tools you need to thrive while other investors struggle.
Speaking of struggles, here are a few of the challenging stories they'll discuss:
The US is suffering the second biggest home price correction of the post-WWII era.
• Huge layoffs by traditional lenders, with production down about 60%.
Wells Fargo (once the #1 player in mortgage), is getting out of the housing market.
The Fed is determined to reduce values in real estate to fight inflation.
The average renter now spends an all-time high percentage of their income on rent.
Credit availability has dropped 40% in about six months.
Mortgage rates are expected to keep going higher.
Home inventory is still low, and demand is even lower.
1.8 million loans aren't paying, so expect record high foreclosure filings.
Eddie has bought more non-performing notes in the last 3 months than in the last 5 years.
Eddie reassures his listeners by saying there's no reason to live in fear—IF you know how to use creative financing to close deals and solve problems other people can't—and there's a whole lot of problems right now that need solving!
Since 1980, W. Eddie Speed has dedicated his professional life to the seller financing and non-performing note industry. Over the years, he has introduced innovative ideas and strategies that have positively impacted the way the industry operates today. Eddie is the founder of NoteSchool which trains people how to buy performing and non-performing mortgage notes. He is also the owner and president of Colonial Funding Group LLC, which acquires and brokers discounted real estate secured notes. He has also launched NotesDirect.com, which makes buying notes as easy as ordering on Amazon.
Joe Varnadore invested in his first property at the age of 19, and knows the importance of using creative financing to make deals work. He has created and brokered more than $30 million in note transactions on residential and commercial properties. As an author, speaker, and trainer for the past 25 years, he believes that there has never been a greater opportunity for real estate investors to use non-performing notes to acquire properties.
TIME STAMPS
for Monthly Update:
2:25 Joe introduces Eddie Speed, who just welcomed his first granddaughter!. Eddie mentions that he recently did a presentation for the National Association of Real Estate Investors, and he shares his findings in today's broadcast. All his points are supported by data.
5:50 According to Fox Business, the US is suffering from the second biggest home price correction of the post-WWII era. Fed Chairman Powell is determined to reduce values in real estate.
8:05 According to DSNews, the housing market continues to see increases in inventory. Now up 54.7% YoY, about 244,000 more houses available in the US for a total of about 1.5 million, which is still less than the normal amount over 2 million. While inventory is low, demand is even lower.
9:35 According to the MReport, home price growth moderates to single-digit territory in December. Average home price is now about $400k. Prices are still up YoY, but are down a bit from June. This is a great time for investors who know how to buy and sell assets in a distressed market.
11:46 According to Redfin, a record share of home sellers are giving concessions to buyers. 42% of the homes that sold had a concession, and many sold below asking. Concessions help keep prices up, and give discounts/refunds elsewhere (such as: new roof, repairs, closing costs, point buydowns, etc.)
13:17 MarketWatch reports, "Markets are going to get rocked" as Fed is likely to push rates higher. The rate the Fed charges banks must pass on the increase to their borrowers. Fed funds rate is now between 4.75 to 5%.
14:22 For a 680 credit score, you can expect a 7.622% 30-year fixed.
15:50 In the last month, Wells Fargo (once the #1 player in mortgage), is stepping back from the housing market. Eddie says this is the "shot heard 'round the world," and reflects problems with the traditional lending industry. Many large lenders are laying off workers. Production is down about 60%.
19:05 Mortgage credit availability as of 12-31-22 was down at 1.03, which is about 40% lower than about six months ago.
20:35 Eddie says this is now his 6th recession. In each one, there has either been a cost of credit issue, or a lack of credit issue that triggers the downturn. In every recession, creative financing is the answer.
21:50 The average US renter now spends 30% of their income on rent, which is a new all-time high. The market will keep rising until it hits the unaffordability ceiling.
23:02 Rental market tracker: Rent growth slowed for seventh straight month in December.
23:24 Rents dip back toward April 2022 levels, which is just a little under $2K per month.
24:37 Regarding consumer debt, Newsweek reports America's credit card debt is spiraling back up toward $1 trillion. This is equal to the high number when the virus hit. It then came back down, but once government checks stopped, people resorted to credit cards to make ends meet.
26:50 They wrap up with a discussion of non-performing loans. There has been a pent-up inventory of non-performing notes. There are 1.8 million loans that aren't paying. Eddie predicts 700k of those will go into foreclosure. They're now "coming over the mountain." We can expect record high foreclosure filings.
30:08 US foreclosure activity doubles annually. 2023 will dwarf 2022. Eddie has bought more non-performing notes in the 1st quarter of 2023 than in the last 5 years.
32:14 Eddie says, "The market is what the market is. So what are you going to make out of it?" The opportunities are there if you have the training and know-how to take advantage of the situation. NoteSchool stays on top of the market conditions and adjusts the curriculum accordingly so you know exactly what to do to seize the opportunities in every market. "When you know the facts, you can make a lot better decisions."
34:15 To learn more, visit: noteschool.com/tv