Our NoteSchool team takes pride in delivering the highest level of note training.
Our mission is to provide superior training and vision concentrated on the note industry that is timely, relevant and accurate and is presented in ways that are easy to comprehend and implement so that it leads to superb results. NoteSchool takes pride in delivering the highest level of note training that produces a path that enables our students to create wealth and a secure financial future. At NoteSchool we are fully committed to educating each of our students to be successful, ethical and responsible leaders in the note industry as well as in their own communities.
DESIGNED WITH YOU IN MIND
At NoteSchool, we understand that everyone learns differently and has different goals. That's why we offer a variety of ways for you to get started in the Note business, including Mentoring, live classes, home study courses, books, and a free newsletter.
If you want to take advantage of the incredible opportunity with performing and non-performing notes in this market and start to create income and build wealth, we recommend the immersion experience of a live class (see the schedule here), but the main thing is to get started NOW by jumping in at a level that works for you.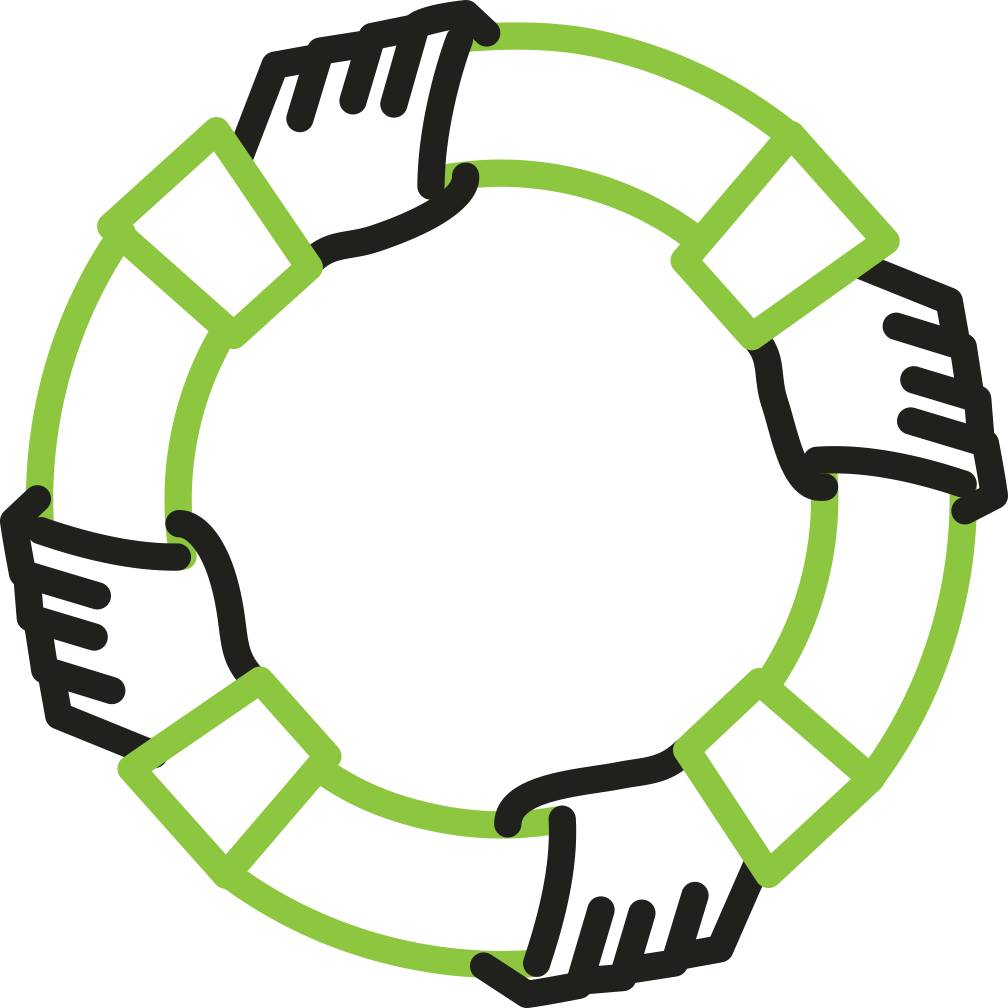 For more information on personal mentoring and training by NoteSchool, and to learn how to succeed in the note business, contact us today!
Personal training from the nation's most experienced note buyer!
Since 1980, W. Eddie Speed has dedicated his professional life to the seller financing and non-performing note industry. Over the years, he has introduced innovative ideas and strategies that have positively impacted the way the industry operates today.
Eddie founded NoteSchool which is a highly recognized training company specialized in the teaching of buying both performing and non-performing discounted mortgage notes. He is the owner and president of Colonial Funding Group LLC, which acquires and brokers discounted real estate secured notes. In addition, he is also a principal in a family of Private Equity funds that acquires bulk portfolios of notes.
He has been a leader and innovator in the Note Business for over 30 years. He will tell you that those 30 plus years have prepared him for the incredible opportunities of this current real estate market.
Bob Repass is a 25-year veteran and expert in the seller finance mortgage and distressed asset industry. Over the course of his career, he has purchased over 40,000 performing and non-performing mortgage loans totaling over $2 billion dollars in volume, giving him an unparalleled track record in the industry. Mr. Repass most recently served as the President of Pathfinder Equity Holdings, LLC a mortgage consulting, loan trade advisory and real estate investment firm whose focus is to assist clients in realizing the maximum potential on their investments by improving acquisition returns, as well as loss mitigation and exit strategies.
Mr. Repass entered the seller finance industry in 1992 as National Contract Buyer for Metropolitan Mortgage & Securities Co., based in Spokane, Washington. In 1997, Mr. Repass joined Associates Financial Services in Dallas, Texas as Operational Vice President of its Private Mortgage Operation. In 2001, Mr. Repass joined Bayview Financial Services where as Managing Director his responsibilities included business development, operations, loan servicing and strategic planning. In addition, Mr. Repass was responsible for secondary market execution, focusing on the acquisition and securitization of seller finance and "scratch and dent" mortgage loans. During his tenure at Bayview First Funding, Mr. Repass oversaw the acquisition of more than $1 billion of residential and commercial mortgage loans from banks, mortgage companies, broker/dealers, real estate developers, homebuilders and individual investors.
Mr. Repass currently serves as Managing Director of Colonial Funding Group, where he shares overall responsibility for the management of the firm. In his role as Managing Director, Mr. Repass' primary focus includes investor relations and regulatory compliance.
Susan has been in the mortgage industry since 1984. She started her career with Finance America as a Financial Service Representative. The firm was subsequently purchased by Chrysler First, where Susan supervised the administration and lending departments of the company's Irving, Texas branch. She ultimately managed Chrysler's liquidation office for the State of Texas, before accepting a transfer to Jackson, Mississippi as Branch Manager. Susan has attended numerous training/enrichment courses pertaining to credit analysis, appraisal review, collections, loan processing, and real estate law.
A Colonial team member since March 1993, Susan manages Colonial's loan processing and closing functions. In that role, Susan manages the hand-off of loans from marketing, the actual processing and closing of all individual and small portfolios of loans, as well as the final hand-off of loans purchased for resale.
Susan is well known within the seller-financed note industry and is widely recognized among industry professionals as one of the most knowledgeable and capable closers in the business.
Susan and Jesse, her husband of 33+ years, have raised two sons and reside in DFW area.
Investing in his first property at the age of 19, Joe learned the importance of using creative financing to make the deal work. Since then, he has created and brokered more than $30 million in note transactions on residential and commercial properties.
As an author, speaker, and trainer for the past 25 years, he believes that there has never been a greater opportunity for real estate investors to use non-performing notes to acquire properties and seller financing to cash out.
Ben purchased his first investment property and started investing in 2000 and has helped train thousands of people across North America "get into the game." He left the corporate world in 2005 and began investing full-time when he realized that being an entrepreneur and betting on himself was more to his liking. He acquired a vast knowledge of real estate strategies, and as an author and speaker, has helped thousands become aware of how they can improve their bottom-line by using time proven techniques and strategies.
Although he cut his teeth for years on the traditional brick-n-mortar side of real estate, he has chosen to focus on the finance side of real estate as his primary concentration because of the limitless opportunities and resources that are available in the note business.
Matthew has been active in the note space since 2013. Matthew got his start in notes through NoteSchool. 
Having worked in all aspects of the note business including capital raising , deep level due diligence, brokering notes, partials and all phases of the non performing loan process, Matthew cut his teeth in Real Estate from this unique perspective.
By learning the note business, Matthew has sold house on terms with creative finance and has a specialty for REO flips stemming from the NPL process. Mathew has created his own portfolio of notes and has several investors he helps with passive income using all classes of notes. 
Matthew has a heart for educating others and knows what it takes for anyone, from any level of experience, to get started in the real estate and the note business.
 Duane has enjoyed a 20+ year career in the educational/training field. He has trained and educated tens of thousands of would-be investors and has utilized OPM to catapult his business. Duane started investing in real estate in 1991 and has been involved with various transactions including mobile homes and buying, fixing, and selling campgrounds and RV resorts. He has worked with thousands of student throughout his career on proven systems that have allowed them to create true generational wealth.
Jordan began his investing career over 25 years ago. Originally a grade school and high school teacher, Jordan learned after an unsuccessful business the term "multiple streams of… BILLS." 
Inspired by that reality, Jordan quickly learned that having one income and battling multiple bills wasn't going to work. Trading the markets, real estate investments and other financial vehicles that create long term wealth quickly became his focus. 
Surrounding yourself with like minded people is only half the equation. Finding people who truly understand the business that you're in and participate with you is what truly makes a difference. 
Brenda dedicated the initial years of her life to public education. She accomplished her Bachelor's, Education Specialist's, Master's, and Doctorate degrees in education and taught fifth grade for 22 years before retiring. Throughout her tenure, she acted as a mentor to her students and student teachers alike. 
Brenda embarked on her real estate journey in 2018 by establishing Smokies Square One LLC. For three years, she ran her business while also teaching full-time and raising her two children. In 2022, Brenda made the decision to pursue real estate investing as her primary career. She has amassed a portfolio of 18 rental properties, ranging from short to long-term, which she manages herself. She is constantly overseeing the renovation of homes to create investment properties and is always looking to acquire new properties. Brenda is also a licensed mortgage loan originator and works at Republic State Mortgage as a loan officer where she counsels, pre-qualifies, and originates loans for buyers. 
As a student of NoteSchool herself, she is thrilled to be a part of the liaison team. With the patience and passion for education of a teacher, she is always ready to welcome new students to the NoteSchool family.