Everybody learns a little differently.
At NoteSchool there are many ways to learn.
"Even for someone who has no knowledge or financial background to come into this environment and have this much help is phenomenal. I would recommend it to everybody." 
– Paula Weisner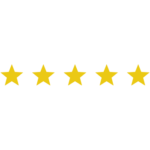 Learn Why Savviest Investors Use Notes for Massive Monthly Profits In Today's Ever-Changing Market… Risk-Free!
Rich Rewards in Notes – 3 Day Live Intensive Training
Real Estate Notes Can Make You More Money In Real Estate Than Traditional Sticks And Bricks.
The NoteSchool Mentoring Program gives you a lot of things, including the most up-to-date, actionable training available and the personal support that helps – and sometimes pushes – you to take action toward building your own note business.
(Want proof? See what current Mentoring students are saying about the program here…)
But the Mentoring Program provides much, much more than just training and support.
First, it brings you into a thriving, active community of other note investors, and you'll find that your colleagues in this community quickly become friends and partners.
"Need deals? Go to the community. Need capital? Go to the community. Need advice? Go to the community… (get the picture?)"
Next, the Mentoring Program also sets you up with the vendors and other resources you need to do the note business right. We've done the hard work of vetting different solutions (for legal, BPOs, title searches, servicing, accounting, property management…), and we share them with you and keep you updated as things change.
What's it worth in saved time and resources to NOT to make all the rookie mistakes with the wrong vendors?
We also give you the documents, tools and systems so you can manage and track your business. That's what lets you scale efficiently. And that's priceless.
Finally, we give you access to assets, and this may be the most valuable part of the Program once you learn the basics. If you've been active in the Note industry for even a short while, you understand the challenge of getting access to quality assets. Members of the NoteSchool Mentoring community get direct access to assets from Colonial Funding Group, our parent company, as well as from other vetted sources.
Mentoring, access to assets, vendor relations, spreadsheets and documents, networking, peer to peer learning…
In short, the Mentoring Program is a complete investment program, designed to help you create income and build wealth by building a sustainable business.
(Want proof? See what current Mentoring students are saying about the program here…)
Want to learn more?
For more information on the NoteSchool Mentoring Program, just give us a call.
NoteSchool's Informational Books and Guides
NoteSchool's books are backed by 30+ years of industry knowledge and are a great place to start learning how to increase your income and build wealth through note investing. Plus, all of our products come with an Unconditional Satisfaction Guarantee, so there's no risk to you.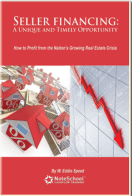 Seller Financing: A Unique and Timely Opportunity Beginner Level
What images come to mind when you see the term, "seller financing"? Perhaps you think about desperate homeowners, dilapidated properties, and destitute buyers. Or that miniscule segment of real estate sales involving fast cash and foreclosures. Maybe it means little to you, or nothing at all. Maybe it's time to think again.
Plunge into "up-to-the-minute information" with our new book, Seller Financing: A Unique and Timely Opportunity. Once you know where we've been and where we are headed, you will be able to use seller financing to start pouring new money into your account!
Soft Cover: $5.95
Streetwise Seller Financing
The book is designed as a complete guide to seller financing real estate, covering everything from homework before the sale to structuring the deal to dealing with default. Eddie covers both the legal and financial issues associated with creating and servicing a seller financed note. Order your copy today!
Soft Cover: $14.99